For a more in-depth view of this company, see Glass Ball Productions Wiki.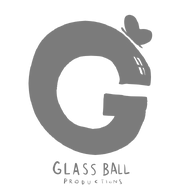 Glass Ball Productions (also known as Glass Ball Animation or Glass Ball Studios, commonly referred to as Glass Ball) is an American film and television label of Gingo Animation, with both being part of NBCUniversal itself a division of Comcast. The studio creates occasional theatrical animated feature films and television series targeted to adult audiences with mature themes than those released under the Gingo name. It was established in 1993 and is based in North Hollywood, California.
Glass Ball is best known for the animated series Geo TV, Cland Ann and Life of a Teenage Rockstar, and the films Geo Movie, Cland Ann: The Movie, and Sherman's Lagoon.